THE FUENTE Books and dvd
We would like to present the books and DVD on the story of the Fuente family and their cigar making.
Their story of how they have overcome numerous insurmountable challenges and obstacles, and
become the reigning family of premium cigars is truly inspiring. We are honored to share them with you.
Excerpt from The Fuente Story: Passion Behind the Tradition and Legacy
Carlos Arturo Fuente speaks to his son, Carlito, about moving their cigar factory to Dominican Republic from Tampa, Florida (year 1979).
"I realized that we had to try another foreign country," Carlos says. "This was a scary thought. We'd had some hard knocks when we tried it before."
"I was actually close to quitting. I couldn't take the pain anymore. Meanwhile, there were people who wanted to buy us out. I didn't want to sell, but I had to ask my son what his feeling was."
"Papa," Carlito replied, "this is my life. I want to stay in this business forever."
"Well," Carlos countered, "you know that we're almost broke. So we have to move. And if we go to any foreign country, it has to be as a family. I don't want any more partners. I don't want to have to deal with anybody else."
"Whatever you want, Dad." That was Carlito's answer. From that moment, their decision to move forward to a new home overseas was firmly set. And a pattern was set, too. Many times in the years to come, Carlito's energy, determination and dedication would inspire Carlos to keep pressing ahead, pushing himself, working to make the business ever stronger, and to create cigars that would be known as the ultimate in quality and flavor.
THE FUENTE DOCUMENTARY DVD'S
The Fuente Family: An American Dream
Fuente Fuente OpusX: The Making of a Legend
Prometheus is proud to release the Platinum Edition Fuente documentary movies. Directed by James Orr. Original soundtrack by Arturo Sandoval. English narration by Joe Mantegna and Spanish Narration by Andy Garcia. The Platinum Edition contains two new movies: A Day at Chateau de la Fuente and The Inner World of the Fuente Factory.
Journey to Chateau de la Fuente is a photo essay book, which features 25 unforgettable photographs of Chateau de la Fuente where the legendary wrapper leaves of Fuente Fuente OpusX are grown.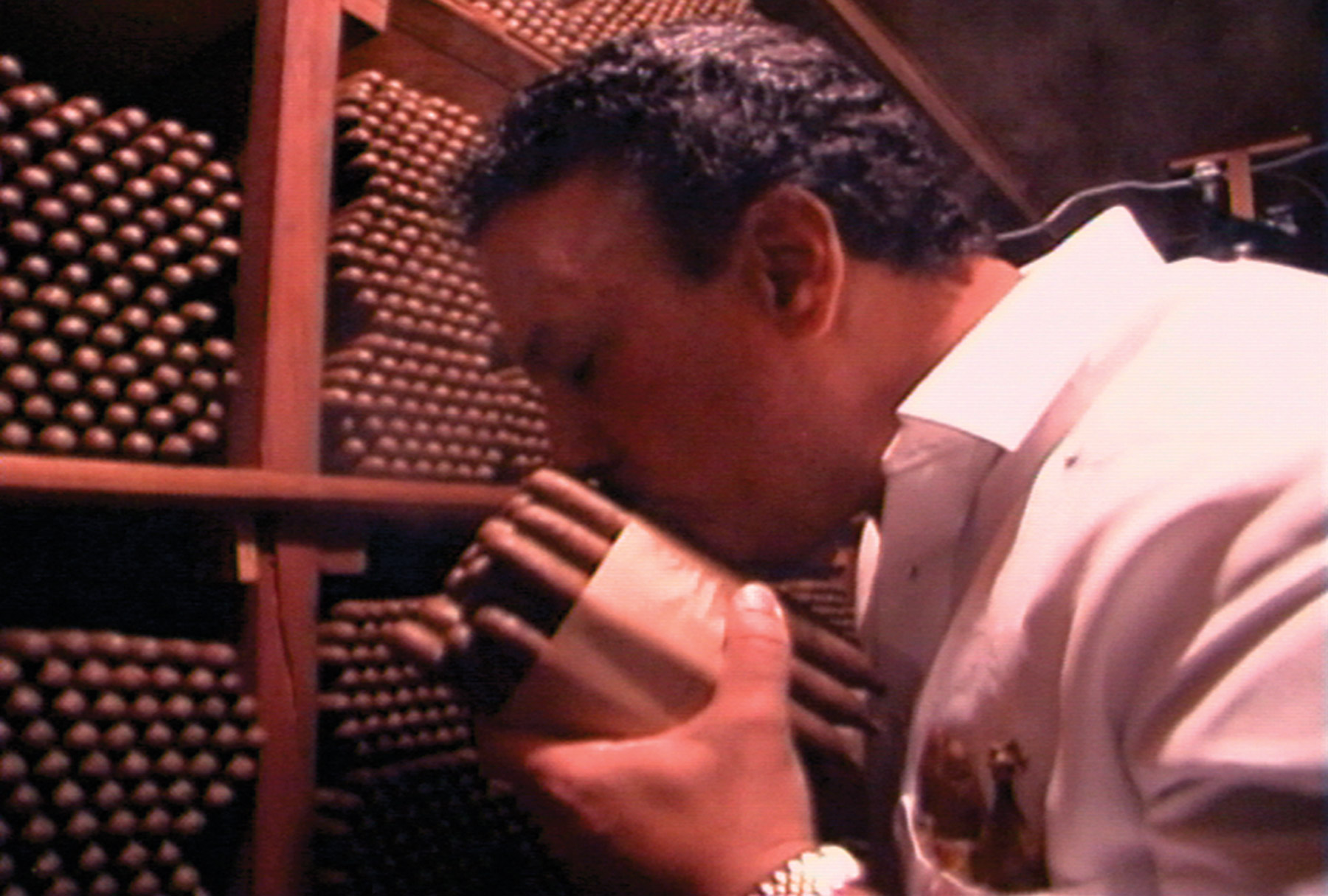 It would be no exaggeration to say that Fuente Fuente OpusX changed the cigar industry as much as the iPhone changed the mobile phone industry. It might even be an understatement.
When it came out in 1995, Fuente Fuente OpusX was an immediate sensation: a cigar so different in its taste, look and origin that cigar enthusiasts literally lined up to buy it. Retail shops sold out so quickly that some imposed a "one per customer per day" rule. It remains one of the world's most coveted cigars, with each new release eagerly awaited by cigar enthusiasts, reviewers and retailers.
The entire premium cigar industry felt the impact of OpusX. Competing manufacturers introduced heavier-bodied cigars to try to compete with OpusX's rich, robust flavor. Even the image of the industry changed. Suddenly, it seemed every cigar company, even huge multinational corporations, attempted to claim for themselves the Fuentes' focus on tradition and family. They even copied the Fuente look, which has become as much an iconic image for cigars as Juan Valdez is for coffee. "Fuente Fuente OpusX has changed not only the taste of cigars, it's changed the vision, the appearance and the way we think about cigars," says Carlos "Carlito" Fuente Jr., the man who conceived OpusX cigar and who today runs the company with his father, Carlos Sr.
It wasn't always this way. Because OpusX uses wrapper leaf grown in the Dominican Republic - a region other tobacco growers felt couldn't produce good wrapper leaves - many industry observers initially doubted its quality, and even doubted the Fuentes could deliver a finished product. Shortly after Fuente Fuente OpusX finally hit the market, a major wine producer filed a trademark lawsuit that might have killed the entire project.
In this interview, conducted in New Orleans the night before the 2015 International Premium Cigar & Pipe Retailers (IPCPR) trade show opened, Carlito Fuente considers the impact Fuente Fuente OpusX has had on the cigar industry, and recalls some of the struggles that nearly destroyed his family's company as they worked to bring OpusX to market. (Excerpt from Page 2, 3, and 4)